Apr 23 2013 11:33PM GMT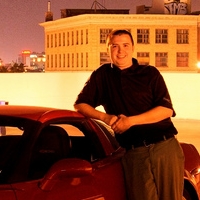 Profile: Dan O'Connor
If you noticed the Nasdaq today Tuesday April 23rd, 2013. It made a very sharp and sudden drop.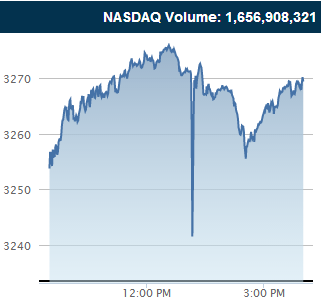 The flash crash in 2010 was far worse, it was about 1,000 points or 9% of the DOW. The swing today was a fraction of that value at 0.93%, but that drop was equivalent to a $136.5 billion loss. The trades that created the loss were committed by "proprietary algorithmic trading programs". That is a very expensive tweet, I highly doubt the intent of the tweet was to cause a crash. But it does open an interesting avenue of attack, if a single tweet can wipe out $130 billion dollars. What could a coordinated effort realize, what if instead of minutes it could be kept up for an hour?
The amount of damage that could cause along with other cyber based attacks could be staggering. I wonder how much it would take to be unrecoverable?