Mar 29 2011 11:49PM GMT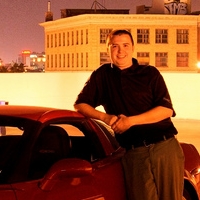 Profile: Dan O'Connor
Well maybe not the 2011 story, but I am pretty sure the next big thing will be mobile devices such as phones and tablets.  There is lots of users that will cross personal devices with business devices, would you allow a laptop or pc in to your environment like that?
The other question is what you would do with an army of cell phones at your command?
Spam? I doubt that.
What is everyone doing now, or trying to push now with mobile devices that you would want to get behind?
Mobile banking, I think this provides a real bang for your buck if you are going to take over thousands of cell phones.  Using a SMS command and control or even using twitter or other web sites to send your commands out.  You cold also use those channels to push back the information you are gathering.