Mar 18 2010 9:57PM GMT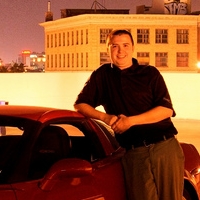 Profile: Dan O'Connor
For the last few years I have been using VirtualBox for running my vm's. I prefer applications that will run on any of the operating systems that I use, and the more consistent the UI the better.
VirtualBox will run on Windows, Linux, FreeBSD ( not sure about any other UNIX ) and OS-X. It is also capable of virtualizing a large number of operating systems, the most notable feature that I find is that it has the ability to do a EFI BIOS and run a OSX virtual machine.
Like other virtualization products it has the ability to do snap shots, and allows for unified interfaces.
The performance of the VM's seems to be the same as with other solutions, and the performance tweaks are about the same. VM's will do far more with less then they would if a physical machine.
The main thing that VirtualBox lacks is a server setup as VMWare and Xen do, though this may be why it's such a strong desktop solution.
I use vm's for testing system penetration and software solutions, they can make quick targets for your Metasploit installations ( As practice of course ).
You can get it here http://www.virtualbox.org/.