Sep 26 2010 9:57PM GMT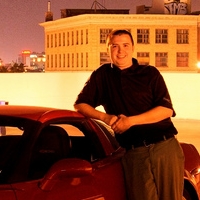 Profile: Dan O'Connor
This article is extremely interesting.
Two quotes really sticks out
"Since reverse engineering chunks of Stuxnet's massive code, senior US cyber security experts confirm what Mr. Langner, the German researcher, told the Monitor: Stuxnet is essentially a precision, military-grade cyber missile deployed early last year to seek out and destroy one real-world target of high importance – a target still unknown"
"Stuxnet is a 100-percent-directed cyber attack aimed at destroying an industrial process in the physical world," says Langner, who last week became the first to publicly detail Stuxnet's destructive purpose and its authors' malicious intent. "This is not about espionage, as some have said. This is a 100 percent sabotage attack."
From all of the information I can get it does seem like this is a weapon.  This is really exciting and scary at the same time.  Something is changing in the world, I don't think this is the first time there has been weaponized software and it's not going to be the last.
http://www.csmonitor.com/USA/2010/0921/Stuxnet-malware-is-weapon-out-to-destroy-Iran-s-Bushehr-nuclear-plant