Aug 25 2011 8:53PM GMT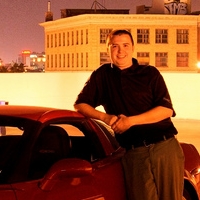 Profile: Dan O'Connor
http://gizmodo.com/5831837/stealing-atm-pin-numbers-using-a-thermal-camera-is-dead-easy
For as little as 1,600 USD you too can do this.
http://www.transcat.com/Catalog/productdetail.aspx?itemnum=IRC40&TRAPCD=WBGI5&gclid=CLCJ5fzr66oCFQfBKgodrg_rNw
Heck while you are at it order one for the car, cottage and RV!
I can think of a few ways for this to get someone in to trouble, I am suprised that no one else had thought of using it on an ATM pin pad.
Using the camera you can infer in what order the digits are also supposed to go in, based on the strength of the signal.