Apr 24 2013 8:54PM GMT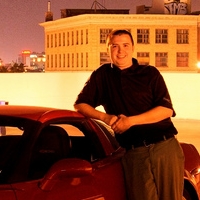 Profile: Dan O'Connor
I was looking around and found an article about an SSH Brute Force Scanner someone had gotten a hold of but they could not get it working.
You can read it here.
When you unpack the tarball this is what you are going to get.

/unixcod# ls
atack auto data.conf find ip.conf test.txt unix

Looking quickly at the files 'atack' appears to be what is doing all of the work here. The others are either data files or wrappers to execute 'atack'.
The file 'auto' is just a loop to try a range address against './assh', which is not included with this bundle. It could be that it is simply a renamed version of 'atack', but they don't use the same options.

#!/bin/sh
echo
echo "Enter A class range"
read brange
echo "Enter output file"
read file
crange=0
while [ $crange -lt 255 ] ; do
echo -n "./assh $brange.$crange ; " >> $file
let crange=crange+1
done

When auto is ran, it will ask for a range, what it is looking for is something like 192.168.0 but not the last octet. You can see that is taken care of by the variable '$crange' in the while loop. Every loop through will increase '$crange' until 255. This is simple script and not really useful if you want to scan more then a class A network.