Nov 11 2012 11:13PM GMT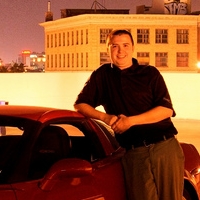 Profile: Dan O'Connor
There was a whole list of attacks published against Sophos Anti-Virus a little while ago.
In my opinion none of the disclosed vulnerabilities are minor.
My favorite of the bunch involves a stack overflow scanning PDF's. Simply receiving the file via a mail client is all that is needed, as soon as you get the file Sophos will do it thing and scan it. Opening it is not needed.
http://www.sophos.com/en-us/support/knowledgebase/118424.aspx
http://www.pcworld.com/article/2013580/researcher-finds-critical-vulnerabilities-in-sophos-antivirus-product.html
https://lock.cmpxchg8b.com/sophailv2.pdf
I don't know what I would call this whole thing, software will have vulnerabilities. It's just going to be a thing that's there. It is possible to improve coding practices to limit these, but there is a balance with getting it out the door and people still make mistakes. Personal I would have to say my confidence in the product has been shaken, but not as much as it could have been in there was active exploitation in the wild.