Oct 12 2010 8:25PM GMT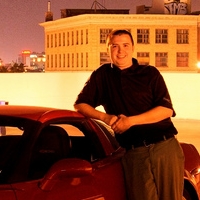 Profile: Dan O'Connor
A little older post from isc.sans.edu about more 'like' stuff at facebook.
http://isc.sans.edu/diary.html?storyid=9556
Not exactly the same as what I previously posted, but it's something else to read.
Sure can make facebook live up to it's number two threat vector on the internet.
I did find a little more that is related to my last post, here is an article from sophos.  It's not exactly the same but it uses a similar tactic to get users to click on the supplied link.
http://www.sophos.com/blogs/gc/g/2010/04/06/cheryl-cole-pictures-bait-facebook/
The choice of the age group of the targets this time is pretty clear, it should be pretty easy to get access to a lot of profiles.