Jan 27 2012 12:55AM GMT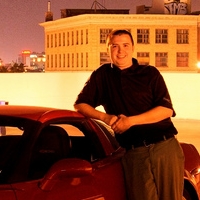 Profile: Dan O'Connor
That's a huge question.  I am not a legal expert, and law is not a science either.
What I mean by that is you can ask ten courts the same question and get nine same answers but there is always the chance of that one that interprets it differently.
http://www.engadget.com/2012/01/24/judge-laptop-decryption-colorado-fifth-amendment/
In this case the defense is pulling in the 5th Amendment, arguing that divulging the password will be a case of self-incrimination.
First I think we should try and strip the technology off this problem.  Now is a encrypted data set a lock and key or a combo safe?
Now that is a good question, in my opinion it's neither.
Those make a poor analogy to a encrypted disk.  What if we look at it as just cipher text?
From what I know the founders of the US used ciphered messages before and after, so what in law references that?
None that I can find.  I would really like to find the answer to this, I may have to ask around.
Now after all of that, there is some places that I have laws specific to key disclosure and I think our paper message would apply to that.  The basic idea of them is give us the key or go to jail for X, some was a few months to two years.  Now depending on the case it might be better to take the two years and have the primary case fall apart.
I doubt that this is done with.