Feb 19 2010 11:37PM GMT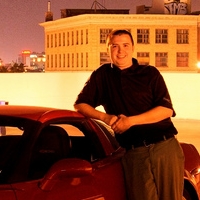 Profile: Dan O'Connor
A few weeks back I was asked to recover a ESX 3.5 host that had VM that was in a strange state.  The VM was supposed to have been DMotion over to another datastore but it had failed.  The VM was still running but no operations were possible on it, I could not edit it or control the power state.
When I checked the datastore with the VM it had it's disks in the original datastore but the rest of the vm had been moved to the new location.
The datastore with the disks had several files inside that looked like snapshot files but named differently.  In the virtual center console I tried to take / commit a snap shot thinking it might commit the disks and the DMotion files but it was the same as the rest of the options.
I was how ever able to commit the disks using the command line utilities on the console.  By first creating a snapshot, them committing them. ( vmware-cmd ) is used for that.  DMotion is something that I had never used before so after a quick bit of research I found the rest of the steps to recovery the VM back to a stable state.
The VM still thought it was being moved so you have to manually edit the vmx file.
The full instructions are here, http://www.van-lieshout.com/2009/03/how-to-recover-from-failed-svmotion/