Sep 25 2011 8:47PM GMT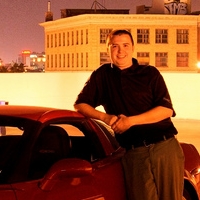 Profile: Dan O'Connor
I have been reading reports of a proxy service being used by one of the latest lulzec members to be arrested.  It appears that the proxy service cooperated during the investigation.
There is a posting on the services blog.
http://www.theatlanticwire.com/technology/2011/09/lulzsec-hacker-exposed-service-he-thought-would-hide-him/42895/
There is a good quote.
" Our VPN service and VPN services in general are not designed to be used to commit illegal activity. It is very naive to think that by paying a subscription fee to a VPN service you are free to break the law without any consequences. This includes certain hardcore privacy services which claim you will never be identified, these types of services that do not cooperate are more likely to have their entire VPN network monitored and tapped by law enforcement, thus affecting all legitimate customers. "
I am on the fence about this, I can see both sides very clearly.  It's one thing to use a service to be anonymous, there is another to use that to break the law.  I have to side with the actions of the company in this case, someone had done something illegal.  So they should cooperate.  On the privacy side I would hope there was a judicial review and access was just not given.  I am not sure if you could have avoided this, maybe not keeping logs?  There is always logs somewhere.