Mar 18 2010 8:54PM GMT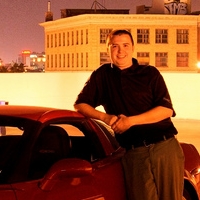 Profile: Dan O'Connor
Sometimes you need to run an application that you really just don't know what it will do to your system.
This is a great utility to sandbox your application, the running application will think that it's editing the system but you have the ability to delete the contents of the sandbox and revert the system back.
Specifically I think this is great for using IE, any of the little nasties that you can pick up on the internet can just disappear when you are done.
This is something that would be a good install for any users that really like to click on every link that appears on the screen or play their favorite online "free" games.
There is a small list of know conflicts listed on the site.
http://www.sandboxie.com/index.php?KnownConflicts
There is a few niceties that you can have with the registered version but with a little determination you should be able to get this running perfectly for your self or your users.
http://www.sandboxie.com/