Jan 19 2012 5:01PM GMT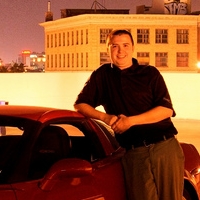 Profile: Dan O'Connor
I have come down to a handful of solutions that might do the trick.
1) Use a security key fob
Pros
– Adds that something you have element to the authentication system.
– Unless the FOB is stolen unauthorized access to the account should be fairly difficult. ( This has happened before with RSA and some defence contrators. )
– Cheaper then theft.
Cons
– These items can be pricey.
– They can get lost and increase the cost of owner ship.
– End users may find these complex.
2) SMS or smart phone app
Pros
– Something you have.
– fairly inexpensive.
– If the device is lost the destination number could be updated in person.
Cons
– Not everyone has a smart phone or cell.
– There could be costs encouraged by the user to receive the sms messages.
3) One Time Pad ( OTP )
Pros
– Cheap, real cheap.
– Something you have.
– Could be created in house.
– Very simple and easily managed by a end user.  Compared to other solutions it's not very complex.
Cons
– Can be created in house, you want to make sure this is done correctly.
– Users still may find this complex.
There is some institutions already doing these things, I can hardly claim them as my own.  Also I am sure I have left some off the list.