Apr 12 2010 8:51AM GMT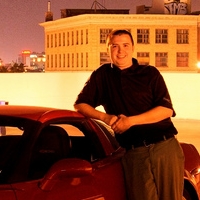 Profile: Dan O'Connor
From what I would think was a configuration error a small Chinese ISP effectively hijacked part of the Internet.
IDC China Telecommunication announced routes for tens of thousands of 
networks -- about 10% of the Internet. Typically this small ISP 
announces about 30 routes.
The bad routes where configured around 10 AM EST on April 8th and were accepted by the down stream China Telecommunications ( State owned according to ComputerWorld.com ) .
Thanks to the way BGP functions even though the routers at other major ISP around the globe had accepted the routes, they would have selected a route better then sending the traffic to China and back.
You can see the full article at computerworld.com here http://www.computerworld.com/s/article/9175081/A_Chinese_ISP_momentarily_hijacks_the_Internet_again_?taxonomyId=17&pageNumber=1
Also there is information at bgmon.net http://bgpmon.net/blog/?p=282 they are also following the story.
There was also a similar issue a couple weeks ago, you can see that story here http://www.renesys.com/blog/2010/03/fouling-the-global-nest.shtml