Oct 13 2010 7:10PM GMT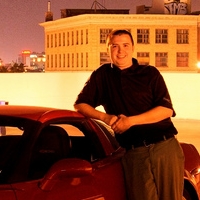 Profile: Dan O'Connor
I have talked about creating fake facebook profiles to gather information from people. But I saw a couple things in the last two weeks that I thought was neat.
http://www.networkworld.com/news/2010/091910-interpol-chief-has-facebook-identity.html
That is too funny, it sounds like who ever did it was able to get access to information that they should not have. Again just like I mentioned before it was someone who was not on facebook that was used as the target.
The other thing I saw was a special on 20/20 on the movie Catfish,I don't want to spoil the movie but they take it to another level. The 20/20 bit is worth watching alone if you don't want to go see a movie.