Oct 30 2012 9:35PM GMT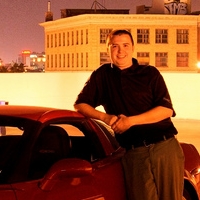 Profile: Dan O'Connor
Cisco cutting ties with Chinese telecom ZTE after allegation surface about ZTE selling banned equipment to Iran. I have not seen an update to this since the 10th of the month, but for the FBI to be involved I would assume that there is merit to the claim.
http://www.guardian.co.uk/technology/2012/oct/09/cisco-systems-ends-zte-partnership
Does your company leak information via server-status in apache?
http://urlfind.org/?server-status

You can see a list of popular ones here;
http://blog.sucuri.net/2012/10/popular-sites-with-apache-server-status-enabled.html
Go fast, some people are reacting and fixing it. Interesting stats anyway.
A good updated paper from Bruce and doping in sports with all of the things happening this month.
http://www.wired.com/opinion/2012/10/lance-armstrong-and-the-prisoners-dilemma-of-doping-in-professional-sports/