Mar 30 2013 12:53AM GMT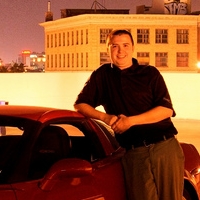 Profile: Dan O'Connor
Checking out the news on the weekend I could not but help and notice something with the photo released along with the North Korean stories.
Check out the first photo in this series. Notice anything?
I did, there is a list in the background. Other people did as well, and they could read the list. I have seen some speculation on if this was intentional, for the list and not the invasion maps. Wikipedia has a full breakdown of the numbers.
It also has what I was getting too. If you read the whole section of capabilities check out the fuel and ammo reserves, 100 days of full-scale war. NK does not have the ability to go toe to toe for 100 days, they have a large army but it is mostly out-dated. So if you can't win, don't play. I think if there is any conflict it will start with a large scale cyber operation by NK. Along with other technologies this will help them level the field. The long term NK war plan may yet just to be to bleed their opposition in attrition warfare.
He who knows when he can fight and when he cannot, will be victorious.
There is no instance of a nation benefitting from prolonged warfare.
-Sun Tzu