Jun 18 2012 12:36AM GMT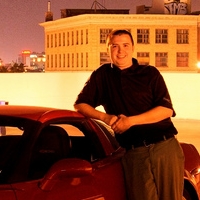 Profile: Dan O'Connor
I like shiny new things with new tech adaptations of technology.
While running an engine on compressed air is not new, to me it makes more sense the electric. No worries about the batteries during a crash scene.  You still have the worry of the compressed air tank getting ruptured, it might be safer then the alternative still.
http://www.mdi.lu/english/oneflowair.php
I would like to know how extreme temperatures effect the rage of the vehicle.