Apr 25 2010 11:08PM GMT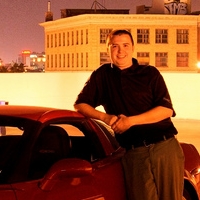 Profile: Dan O'Connor
The MS10-025 update has been retracted, MS states that it "does not address the underlying issue" .
MS10-025 is a Windows Server 2000 SP4 Windows media services Stack-based buffer overflow. Both are the same concept, but Stack vs Heap referrers to where the overflow occurred.
A Heap overflow takes place in a dynamically allocated section of memory, for those of you that can understand c it would be a variable crated with the "malloc" function. Heap memory is allocated at run time ( dynamic ).
char *buff = malloc(10);
Stack overflows take place in static variables ( set at compile time ). Again if you can read c and if you cannot this will look familiar.
char buff[10];
Either one is exploited by the same technique, sending more data then the buffer can hold.
Here is the technical write up at US-Cert.
http://www.us-cert.gov/cas/techalerts/TA10-103A.html