Aug 9 2011 12:13AM GMT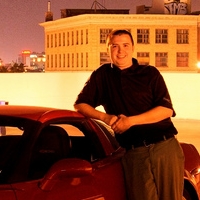 Profile: Dan O'Connor
It appears after Topiary was picked up the http://lulzsecurity.com site is down for the count.  This also seems to be directly linked to viral being picked up.
There is more information here on him, http://lulzsecexposed.blogspot.com/2011/08/topiary-vanned.html .
There will be a wealth of information collected from the boxes at his moms place I am sure.
If he was smart I am sure he had full disk encryption but…
You can get around it (well if you have not yanked the cord)
He will have to release the key to them at some point, it's an offence not to. ( http://blog.ironkey.com/?p=842 )
There is some interesting ways to get around disk encryption, and they are all lots of fun.  I will have to get in to that someday.