Jan 27 2011 11:26PM GMT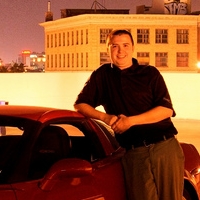 Profile: Dan O'Connor
This is on top of the two Dutch men arrested several weeks ago.
They are being charged using the "Computer Misuse Act" (UK), the act was originally put in place in 1990, and it looks like they are using amendment 36: http://www.legislation.gov.uk/ukpga/2006/48/section/36.
I wonder how Anonymous was promising that no one would be prosecuted for these actions, most countries have laws in place to prosecute individuals that do these, I know that the UK, US, Japan all have laws just to name a few.
I would not want any of these charges.
(6)A person guilty of an offence under this section shall be liable—
(a)on summary conviction in England and Wales, to imprisonment for a term not exceeding 12 months or to a fine not exceeding the statutory maximum or to both;
(b)on summary conviction in Scotland, to imprisonment for a term not exceeding six months or to a fine not exceeding the statutory maximum or to both;
(c)on conviction on indictment, to imprisonment for a term not exceeding ten years or to a fine or to both."
http://www.bbc.co.uk/news/technology-12299137