May 31 2012 8:39PM GMT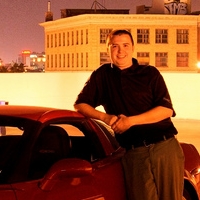 Profile: Dan O'Connor
There is more going on just in this last week that I can keep track of.
Facebook is still dropping on the stock exchange;
http://www.businessweek.com/ap/2012-05/D9V3R9JG0.htm
It's at the point now where it was initially picked at for a price, but I don't think it's done going down just yet.  It has now dropped 25% of it's initial value.
Julian Assange has lost his extradition case;
http://www.guardian.co.uk/media/blog/2012/may/30/julian-assange-extradition-verdict-live-coverage
He still has a chance of appeal in the next fourteen days, I am on the fence with this.  I can't really disagree with the extradition, but I can't ignore the conspiracies that have him heading to the US as soon as he touches down.  It fits with the heal dragging on Bradly Manning's case, which is also just getting started up.
http://www.guardian.co.uk/world/2012/may/29/bradley-manning-life-in-prison-interview?newsfeed=true
I personally don't think he stands much of a chance at winning.  Also I have a feeling that Julian is going to be involved in this soon enough.