Apr 7 2010 8:21PM GMT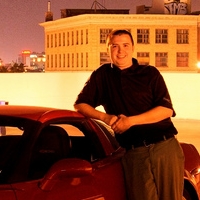 Profile: Dan O'Connor
The Ethical Hacker Network has posted the results of the Miracle on Thirty-Hack Street contest.
The answers are posted here.
http://www.ethicalhacker.net/content/view/305/1/
Here are the answers.
1) "What is the name of the following mathematical property? If a=b and b=c, then a=c."
This is the transitive property of equality. ( http://www.mathwords.com/t/transitive_property.htm ).
2) What FQL query or API call can be used to retrieve information about vacations from Kris Cringle's (uid 100000565751882) Facebook account?
Information about the API's to use are here.
* http://wiki.developers.facebook.com/index.php/FQL
* http://wiki.developers.facebook.com/index.php/API#Data_Retrieval_Methods
3) What Facebook privacy setting allowed this data leakage?  What is the default value of this setting?
The privacy option within Facebook that allow such access is the "Friends of Friends" setting on the note when it was posted.
4) What is the text from the decrypted message from the Judge?
By decrypting the PDF with the passphrase of "norway" we get the original PDF which appears to be a Christmas letter from the Judge to Santa.
I'll leave you to read the bonus question.