Jul 15 2011 10:43PM GMT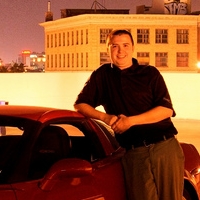 Profile: Dan O'Connor
So the Web Ninja's, Th3J35t3r and a Indiana Jones have posting information on the "real" Sabu.
http://lulzsecexposed.blogspot.com/2011/07/job-done.html
And..
The guy that is named as Sabu replied to the thread saying he was not Sabu, and Sabu tweeted that it was right.  So whats going on?
I don't know but from my perspective more beer will solve it.
The gentleman who has been outed that says hes not said that he sold a domain in auction that Sabu purchased that the whole bread trail relies on.  The Web Ninja's asked for a receipt.
Then Gwaker had to get in on the whole thing.
http://gawker.com/5821305/vigilantes-out-wrong-guy-as-hacker-mastermind
It also appears that Sabu is still active inside anonymous, if you have been following the latest antisec releases.