Jun 4 2010 11:47PM GMT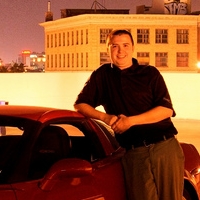 Profile: Dan O'Connor
You may have seen some stories talking about the recently discovered vulnerability in the iPhone OS that allows someone to gain access to the device even with a pin on it.
I have seen a couple different reports on what actually happens and how, ( I wish I had one at this point to mess around with ).
But the two stories are like this,
1) You connect a iPhone that you have presumably beat from someone with a rubber hose that is locked.  Connect it to a Ubuntu  Lucid Lynx install, and like magic the file system is mounted.  It's reported that you will have access to some but not all of the users files.
2) Same as before you have physical access to a iPhone, but in this senario you power off the phone and connect it to the Lucid Lynx install then power it up.  The phone is mounted on the way up before the lock can kick in to stop it.
One to me seems more realistic, but I am going to try and replicate this with my iPad before I get any deeper.