May 31 2010 2:03PM GMT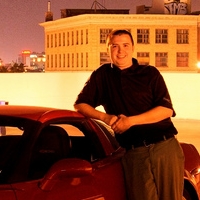 Profile: Dan O'Connor
There is a app for that.
There is a untethered jailbreak application for the iPad, it's called spirit and you can get it here.
http://spiritjb.com/
It's a simple process, download it.  Open it with iTunes open, make sure it detects it, then close iTunes. Then click the button!
Done.
Once installed it will reboot your iPad and a new app will appear on the desktop called Cydia, you can then use that to access almost anything you could need ( this also works on the iPhone ).  One of the best apps I have been told on there is the Backgrounder, it will allow you to have all or some of your applications to continue running in the background.  There is a limit on how much memory you can consume when you do this, once that is hit the OS will start shutting them down.