Jun 16 2010 11:15AM GMT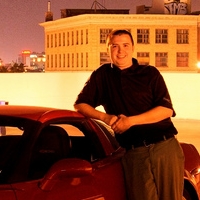 Profile: Dan O'Connor
A person was arrest in connection with the massive information breach, a warrant was carried out by the FBI.
The article is not exactly clear on what the warrant was for but it does mention the finding of drugs at his place.
If you had not seen previously there was a problem with one of the system used by AT&T in the process of registering a 3G iPad in the US.  The group was able to send the unique ID of a iPad and the server would return the associated email address, this lead to the disclosure of multiple email addresses of some pretty high level individuals.
Although I am not sure I would call that a disclosure, it's an email address they are there for public disclosure.  I am sure you could come up with some targeted attacks knowing that they have iPads and they are a CEO or CFO, it just seems to me that this is getting a lot more attention that it should for an email address.
http://news.cnet.com/8301-27080_3-20007827-245.html
cnet also has an interview posted with the guy.
http://news.cnet.com/8301-27080_3-20007407-245.html