Nov 29 2012 9:49PM GMT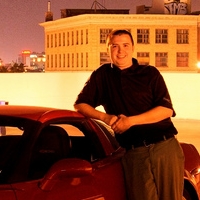 Profile: Dan O'Connor
If you have not already seen this, the control of the Internet will be decided in the very near future.
Currently the closest thing to an organization of being in charge of the internet is ICANN.
Why should people be concerned about this?
Right now the plan is to have the ITU assume control. The ITU or International Telecommunication Union is part of the UN. Which is kind of a good thing, the bad part of all of this is that governments only have a voice at the ITU. If you have been following the reports issued by Google, this might start to ring alarm bells. Really what is at stake right now is the ideal that people regardless of citizenship are able to communicate freely and openly.
Now there is no guarantee that having the ITU in control would be the end as we know it. But many of the countries that are in favor of this action or the ones that would have influence once the move is completed have a poor record of allowing free speech within their borders.
If you want your voice added to the opposition you can hit up Google.