Nov 29 2012 10:04PM GMT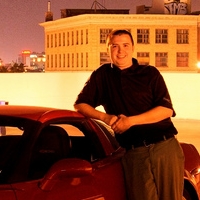 Profile: Dan O'Connor
I thought it worth pointing out a few things in the draft document of note that many will find issue with.
1) "The draft document has for example a clause that proposes to grant all national authorities the right to impose taxes on all incoming and outgoing telecommunications traffic and internet traffic termination fees."
2) "A draft of the proposal, formulated in secret and only recently posted on the ITU website for public perusal, reveal that if accepted, the changes would allow government restriction or blocking of information disseminated via the internet and create a global regime of monitoring internet communications – including the demand that those who send and receive information identify themselves.
It would also allow governments to shut down the internet if there is the belief that it may interfere in the internal affairs of other states or that information of a sensitive nature might be shared."
The issue of taxation is an quite a concept on the operation of a communications network like the Internet. I think more concerning is the ability for government to shut down the communications and forcing individuals to identify themselves.
We have also seen some of this behavior in other countries, Iran, Syria, or the great firewall of China. Implementation of things like this I would consider step backwards. This would have serious implications on the ability of people to communicate.
It's also worth noting that the US has this ability too.