Jun 26 2010 9:41PM GMT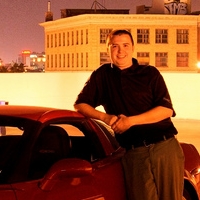 Profile: Dan O'Connor
Is HTML 5 the future?
It does seem like it is, but if that is the case the future is definitively now not.
Surfing the web is really great on an iPad, except for the 25%-30% of the sites that I want to go to that are flash only and give you the nice message to go install it. Also the closing is getting old, the iPad OS will shut down applications to conserve resources, which is great except when the application it closes is Safari and the reason it's low on resources is the site I am on that just closed.
Some of the other news that I have seen says that the xxx industry is now backing HTML 5 and re-encoding their video to target mobile users.
I like that Apple and MS are backing the new standard, but it's ironic that you cannot get into the Apple demo with out Safari and the MS demo runs like maple syrup.
The video that runs great on my iPad at Apples demo, hardly works at all on the MS site.
You can see both below.
http://www.apple.com/html5/
http://ie.microsoft.com/testdrive/