May 21 2010 1:06PM GMT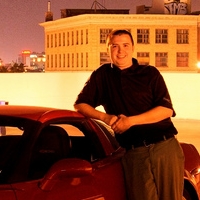 Profile: Dan O'Connor
Tomorrow PacMan will be 30 years young and still played.
If you have seen google today you will be able to play a version in the graphic!
One of the things I found most interesting is the level 256 bug in the pacman game.  The level you are playing is stored in a single byte ( 1 byte = 8 bits = 255 Dec).  So what happens when you finish level 255?  The byte rolls over of course to a zero and that does not play so well with the programming and you end up with this.
http://en.wikipedia.org/wiki/Pac-Man#Split-screen
You can get a longer explanation of what happens at that link.