Dec 27 2012 12:35AM GMT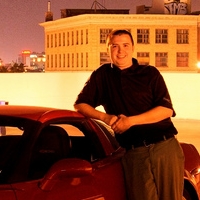 Profile: Dan O'Connor
Level 11 is going take a significant amount of more work then the previous levels. The hint does not immediately work out what the answer is.
The main part of the clue that you need is the "he does not understand Apache". This is making me think htaccess.

Next when you click on the mission it only brings you to a page with a basic message.

Refreshing the page will only list different songs. Trying to get at a htaccess file at this level does not work, so it must be in a sub directory. If you noticed all of the songs are from Elton John. I tried multiple directories but nothing seemed to work, but if you tried the single letter "e" you will follow this tree.
http://www.hackthissite.org/missions/basic/11/e/l/t/o/n/.htaccess
Even the contents of the htaccess file does not directly give the answer.

IndexIgnore DaAnswer.* .htaccess
order allow,deny
allow from all

But if you try one more time using what we know now from the htaccess file.

http://www.hackthissite.org/missions/basic/11/e/l/t/o/n/DaAnswer
The answer is around! Just look a little harder.

This looks like another clue, but if you try "around" you will literally find out that it is the answer.