Jul 29 2011 10:57PM GMT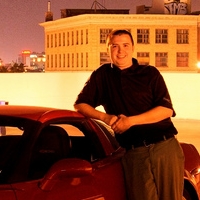 Profile: Dan O'Connor
http://isc.sans.org/diary.html?storyid=11251
So what do you do?
My basic steps;
Containment.
Block access to the news site.
Block access to the dropsites and download sites (if possible), at least monitor with a signature.
Restrict port TCP 445 between remote locations and servers where possible.
Start updating machines with new AV signatures and system patches to stop the bleeding.
Update the AV on the servers that require TCP 445 and cannot be patched. I have also seen some application firewalls for servers that might be a help.
It might be possible to VLAN the infected workstations off the network, or through the main firewall to be scanned.
Identification.
Use firewall logs to identify any machines that have visited the news site are.  Also use logs (hopefully) to watch for TCP 445 scans around the network.  Ongoing an IDS signature would be good for this.
Try to use WSUS logs to identify machines missing the needed patch, and cross with AV logs for missing signatures.
At least that's my take, there are some good comments on the post also.