Jan 30 2011 12:05AM GMT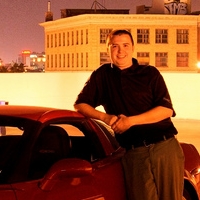 Profile: Dan O'Connor
With all of the news of IPv4 running out of address space ( http://www.bbc.co.uk/news/technology-12306573 ) it might be time to start brushing up on your IPv6.  Not that I would be worried about getting any more IPv4 addresses anytime soon, this is just the large pools of addresses handed out to ISP and other large groups.  You will still be able to call up your local ISP and get your self a new static IP.
So it's not time to panic, but its getting closer.
Besides the fact that we are running out of addresses and need to move to IPv6, there are some other features that will be a benefit to us all. I will just run through a couple, you can see the full list here http://en.wikipedia.org/wiki/IPv6#Comparison_to_IPv4 .
Mandatory support for network layer security
Internet Protocol Security (IPsec) was originally developed for IPv6, but found widespread deployment first in IPv4, into which it was back-engineered. IPsec is an integral part of the base protocol suite in IPv6.[1]IPsec support is mandatory in IPv6 but optional for IPv4.
Simplified processing by routers
In IPv6, the packet header and the process of packet forwarding have been simplified to make packet processing by routers more efficient,[1][11] and thereby extending the end-to-end principle of Internet design. Specifically:
The packet header in IPv6 is simpler than that used in IPv4, with many rarely used fields moved to separate options; as a result, although the addresses in IPv6 are four times as large, the option-less IPv6 header is only twice the size of the option-less IPv4 header.
IPv6 routers do not perform fragmentation. IPv6 hosts are required to either perform PMTU discovery, perform end-to-end fragmentation, or to send packets no larger than the IPv6 default minimum MTU size of 1280 octets.
The IPv6 header is not protected by a checksum; integrity protection is assumed to be assured by both link layer and higher layer (TCP, UDP, etc.) error detection.[note 1] Therefore, IPv6 routers do not need to recompute a checksum when header fields (such as the time to live (TTL) or hop count) change.[note 2]
The TTL field of IPv4 has been renamed to Hop Limit, reflecting the fact that routers are no longer expected to compute the time a packet has spent in a queue.