Apr 27 2012 1:47AM GMT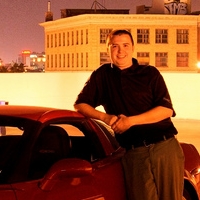 Profile: Dan O'Connor
It's a little old,
http://www.techworld.com.au/article/398599/social_media_could_render_covert_policing_impossible_/
I have never really put this in to perspective if you think the number of pre-eighteen year olds there are in facebook and other sites like flickr with kindly tagged faces.  It makes for a small pool of under cover offices.
Some related I have been thinking about is I wonder if anyone has done any large scale indexing of the faces on the internet.  What I mean by that is there is all of these tagged photos with a name and face.  You could possible search the internet by face and not just by photo like what Google does now. Oh go try that drag a photo in to the search bar.