Jul 9 2010 8:19AM GMT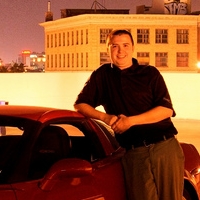 Profile: Dan O'Connor
I have thought about this for many years with Facebook and LinkedIn.  How many of the people on your friend list have you actually checked to see that they are, who they say they are?
How many are old friends that you just added but did not really have a conversation with, or did have one that was common knowledge?
It does not take a whole lot of information to get your email password reset.  With the basic information from a facebook profile, you can start to collect the necessary information to gain access to email accounts.
Anything posted on the internet should be treated as such, you might as well write it on a billboard.
So someone tried the same thing with members of the DOD and other arms of the US gov, I don't want to spoil this one, so head over and check it out.
http://www.darkreading.com/insiderthreat/security/privacy/showArticle.jhtml?articleID=225702468