Oct 26 2011 2:12PM GMT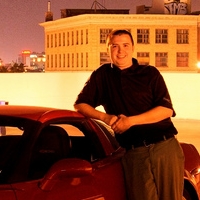 Profile: Dan O'Connor
You may have seen a story about Anonymous setting their sites on CP sites on Darknet. (I can't overstate how happen this makes me)
Here is the release from them with the details.
So what is Darknet?
Here is what I know of it, darknet is a collection of sites / DB's and information that is only accessible on the TOR network.  To call some of this shady is an understatement.  This information is not indexed by any search engine, and is only available to you if you have a direct link.  There is a couple wiki sites that I have seen that collected these links, categorize them and post them.  This is exactly what Anon went after, this is an excellent place for people to go that want to share bad things like CP.
You can access if you know what you are looking for, but I am not comfortable in posting this information.  Once you see something it can't be unseen.