Dec 25 2010 10:10PM GMT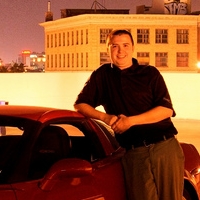 Profile: Dan O'Connor
So what do you call one or more unorganized groups engaging in a conflict?
Thing is Cyberwar is used to describe something, and I like what it's used to describe.
http://en.wikipedia.org/wiki/Cyberwarfare
"actions by a nation-state to penetrate another nation's computers or networks for the purposes of causing damage or disruption."
So what do we  have going on mostly right now on the Internet between groups like anon and other hacking groups or persons?
I think the best term to describe what is going on is Guerilla warfare, I think adding the term cyber to these actions is a waste of time.  The combatants and targets all exist in the cyber arena so adding the term to is is redundant.
Guerilla warfare is a perfect term,
http://en.wikipedia.org/wiki/Guerrilla_warfare
"a form of irregular warfare and refers to conflicts in which a small group of combatants including, but not limited to, armed civilians (or "irregulars") use military tactics, like ambushes, sabotage, raids, the element of surprise, and extraordinary mobility to harass a larger and less-mobile traditional army, or strike a vulnerable target, and withdraw almost immediately."