Dec 25 2010 10:02PM GMT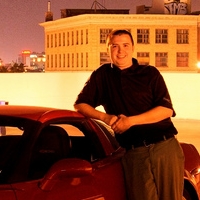 Profile: Dan O'Connor
There is a lot of terms that really poor choices, but I think my personal top is Cyberwar.
Everything is cyberwar, a DOS attack, a DDOS attack, or skype goes down for a day CYBERWAR!
Is it really?
Forget the 'Cyber' part, does this look like war to you? a DDOS? Thats like everyone jumping queue in front of you for coffee.  Is it annoying? yea, war? not so much.  Really the term war is referring to two or more organized groups participating in organized conflict.  In the terms of the cyber acts people are talking about there is hardly more then one organized group (the target), if you are lucky, most targets are hardly considered organized.  Also the groups doing the attacking a either a single bot net controlled by one party or something like anon does.
So I think it's time for another phrase to describe what is going on.