Jan 30 2013 11:20PM GMT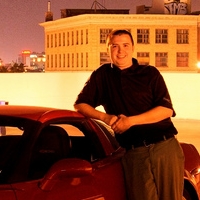 Profile: Dan O'Connor
More then a few countries are in the process of improving their cyber defense stance this year.
The UK is planning a 'cyber reserve' force. This is a pretty good idea, I don't think something like this should be temporary either. It is always going to be a challenge to get the needed skills on staff and the number you are going to need when things really go south. A reserve force that you could pull in from the national community of trained people is something that can be established quickly as regulars are brought in and trained.
The US Cyber Army Command is looking to increase it's numbers to just under 5,000. Right now there just is not that many people with these skills waiting around to get a job. A more sophisticated and higher output training program is needed for this. Also pulling fresh eager tech savvy people is great but there is a significant amount of training and experience they will need to collect before they are going to be ready.
Don't forget about Canada, the CCIRC is looking to increase it's numbers to 30 moving towards a 24 hour desk.
Here is a list of the CERT's around the world.