Jul 26 2010 3:24PM GMT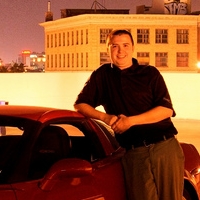 Profile: Dan O'Connor
http://www.cisco.com/warp/public/707/cisco-sa-20091109-tls.shtml
This is something I covered at the start of the year, I just noticed today that Cisco has updated the their advisory for the vulnerability with patch information and additional products.
This was the issue that could allow a malicious user to use the renegotiation in SSL / TLS to preform a MIM / Man In The Middle attack on secure sessions.
I created somewhat of an explanation from a variety of sources, you can read it here https://itknowledgeexchange.techtarget.com/Irregular-Expressions/ssl-tls-renegotiation/
It's a pretty interesting attack, the RFC has excellent information about renegotiation and why the protocol has the ability to do it.  Also I think there is payload in Metaspoit to test it out, if there is not I know it's out there if you look.