Sep 27 2012 1:27PM GMT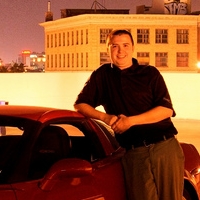 Profile: Dan O'Connor
During it's operation NTP will evaluate all of your servers listed and will pick a preferred one as your main.

remote refid st t when poll reach delay offset jitter
==============================================================================
+65.55.21.13 207.200.81.113 2 u 54 64 377 63.472 -1.087 7.784
*208.73.56.29 72.105.198.74 2 u 57 64 377 33.998 -0.322 1.510
-209.17.190.116 199.212.17.34 3 u 51 64 377 42.232 0.634 1.241

This server will be marked with a * the other servers will be listed referenced to this main server with either a + or – depending on how it syncs up to the main clock. If for some reason one of the time servers became too far out of sync from your computer and the rest of the clocks NTP will stop using it as a reference, the *, – or + will be removed and ti will remain on the list with a blank space in front of it.
When setting up your own time servers it's good practice to have only a couple on your own network, these two system can then be synced to multiple external system so your entire network is not trying to synchronize time with the internet. You defiantly want at least two servers on your network, three is even better. An Active Directory domain that does not know what time it is, is in real trouble.