Sep 22 2012 9:59PM GMT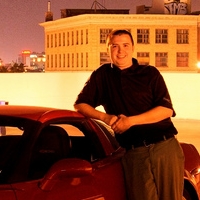 Profile: Dan O'Connor
Time keeping on computers is a fascinating subject to me. It's extremely complex and simple at the same time.
NTP ( The Network Time Protocol ) it self is worth an entire book. First off there is several layers of time server you can sync to, these levels are referred as stratum. A top level time server or stratum 1 is a time server directly connected to a reference clock. Directly connected really means that it's not crossing a network to get there, basically it's a direct serial connection ( In most cases ).
When it comes to good and bad things to do, it's generally frowned on to sync directly to a stratum 1 time server as a end user. When you are operating as a stratum 2 server is the only time you should be syncing to a stratum 1 server. Stratum 2 servers will sync to multiple stratum 1 servers and will do so over a network connection. You as a end user if you see what your machines are syncing to will be connecting to stratum 2 servers.
Now you can get the idea here, the next level down is going to be stratum 3, 4, 5 etc. Really though 2 or 3 is as many levels as can be normally expected.
Here is what my connection to time.windows.com is just as a reference;

remote refid st t when poll reach delay offset jitter
==============================================================================
65.55.21.13 207.200.81.113 2 u 47 64 1 64.999 -7.486 0.002

The third column in is the stratum, time.windows.com is at 2.