Dec 16 2011 12:38AM GMT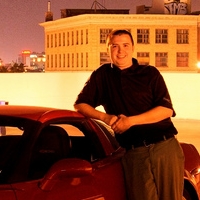 Profile: Dan O'Connor
This would be the point where I would go get a cohort to do the debugging of the application for me, but since I don't have one and none of the tools I have been trying for the last couple days seem to be working.  We are going to link to one that is working.
http://pastebin.com/bsHXs4PG
Dr. Gareth Owen was kind enough to post assembly code of what we have been working on.  Also my suspicion was correct, the data in the comments of the png was needed to complete the application.
As the code is running it decrypts a chunk of data in memory that is the finish of stage 1.
GET /15b436de1f9107f3778aad525e5d0b20.js
I think it's safe to assume we need to send this back to the site were we got it from.
http://canyoucrackit.co.uk/15b436de1f9107f3778aad525e5d0b20.js
Well lets see where this gets us.