Dec 16 2011 12:25AM GMT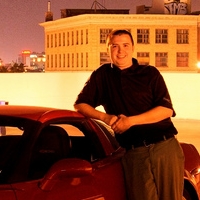 Profile: Dan O'Connor
We now have our unicode.
QkJCQjIAAACR2PFtcCA6q2eaC8SR+8dmD/zNzLQC+td3tFQ4qx8O447TDeuZw5P+0SsbEcYR.78jKLw==
Here is something that should decode it for us.
#!/usr/bin/perl
use Compress::Zlib;

use MIME::Base64;

$new = "QkJCQjIAAACR2PtcCA6q2eaC8SR+8dmD/zNzLQC+td3tFQ4qx8O44TDeuZw5P+0SsbEcYR.78jKLw==";

$test =  MIME::Base64::decode $new;
print "$test";
Direct the output from that to a file and take a look in a hex editor.
> decode.pl > out.bin
(Here it is)
42 42 42 42 32 00 00 00 91 D8 FB 5C 08 0E AA D9 E6 82 F1 24 7E F1 D9 83 FF 33 73 2D 00 BE B5 DD ED 15 0E 2A C7 C3 B8 E1 30 DE B9 9C 39 3F ED 12 B1 B1 1C 61 1E FC 8C A2 F0
This does not look like anything specific, there is nothing significant at the start of it like the last set.
I think it's time to get a debugger up and running.
I am not an expert at debugging compiled exe and reading assembly so this should be fun.