Dec 13 2011 12:35PM GMT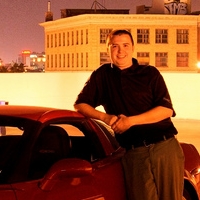 Profile: Dan O'Connor
Well it looks like I am late to the party, I went back to the site and it's closed.
That's ok, we will keep going.
If you have not figured out what is contained in the image, it's a….
> file test.exe
test.exe: DOS executable (COM)
I have recognized this from experience, if you want to see where file gets this from you can find it here.
less /usr/share/misc/magic
# DR-DOS STACKER.COM SCREATE.SYS missed
>0      byte            0xeb            DOS executable (COM)
Double check the file to make sure you have the correct hex entered in to the file, I had a mistake in mine.  The file command will still return a DOS exe if the whole file is not correct.  It only checks the first bits.