Jun 4 2010 11:35PM GMT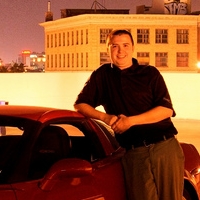 Profile: Dan O'Connor
The last command we ran with this was the
make installkernel KERNCONF=MAC
before I got completely off topic talking about the Biba integrity model.
For the installation of the kernel that basically wraps it up, the installkernel command copied the new kernel to /boot/kernel and made a backup of your old one /boot/kernel.old/kernel.
Now it's time to reboot, all should go well but if it does not boot up into single user mode and swap back the kernels.
mv /boot/kernel /boot/kernel.broken
mv /boot/kernel.old /boot/kernel
reboot
Now if all has gone well, your system should boot up and you are now running your new kernel!
And on a related note, I hope you are not using that system to read this because you will have noticed that you cannot seem to get on the network.
We will fix that in part 4.