May 18 2010 1:42PM GMT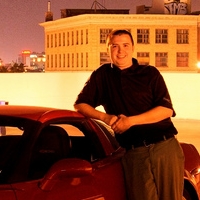 Profile: Dan O'Connor
No not a Mac as in Apple, a MAC as in mandatory access control kernel with biba!
To build your own MAC kernel or any FreeBSD kernel you will need to get the source tree, you can do this by using cvsup and a config file.
Mine is called supfile, and it looks like this.
*default tag=RELENG_7_2_0_RELEASE
*default host=cvsup3.jp.FreeBSD.org
*default prefix=/usr
*default base=/var/db
*default release=cvs delete use-rel-suffix compress

src-all
You will have to change the release as needed and you may want to pick another host. Once you have the file install cvsup.
pkg_add -rv cvsup-without-gui
Or you can use the ports tree if you want to, its under /usr/ports/devel/
Now run cvsup to download the tree.
cvsup /usr/supfile
And wait.