Aug 28 2012 11:10PM GMT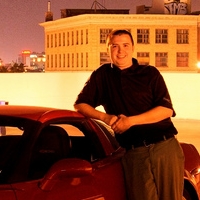 Profile: Dan O'Connor
Biomimicry or biomimetics is the examination of Nature, its models, systems, processes, and elements to emulate or take inspiration from in order to solve human problems.
While in this case the bio part was figured out later, I always think this is fantastic stuff.
The Anternet.
It's not about the answer, it's asking the right question. The answer is always in the question. The problem is knowing what to ask, not what to ask for. Anyway, that is how I approach problems.